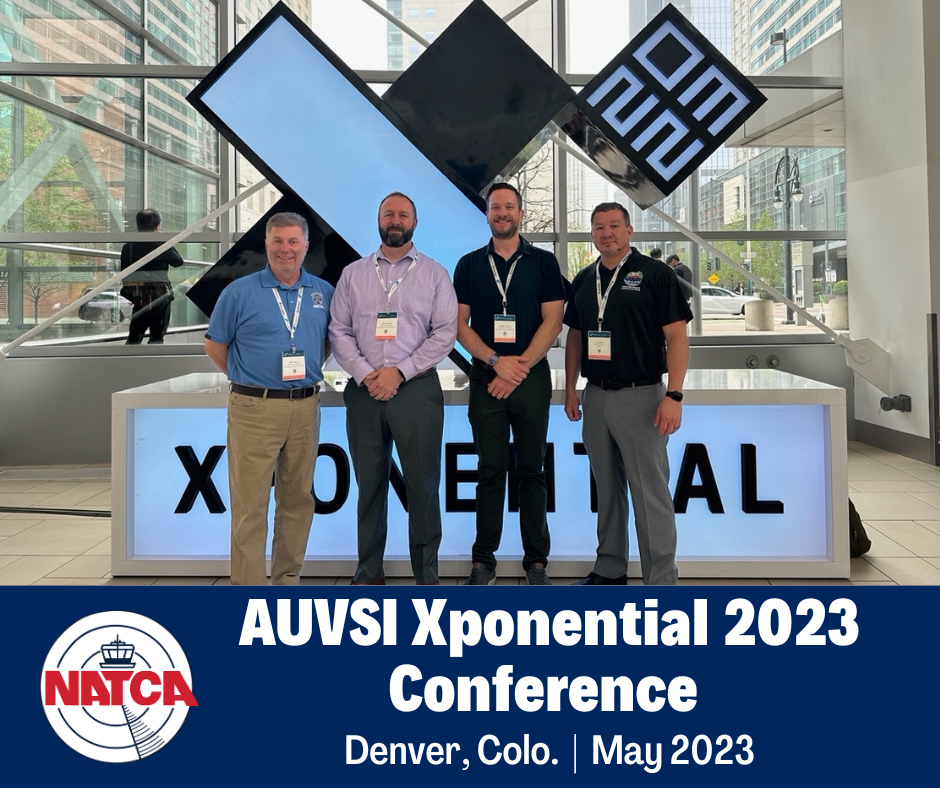 NATCA at the AUVSI Xponential Conference 2023
Tom Adcock (NATCA Director of Safety and Technology), Jimmy Smith (NATCA National Article 114 UAS Representative), Will Hutson (NATCA National Article 114 UAM/UTM Representative), and Joel Ortiz (NATCA Western Pacific Regional Vice President) attended the Association for Uncrewed Vehicle Systems International (AUVSI) Xponential Conference at the Colorado Convention Center in Denver, May 9-11.
Xponential is often referred to as the Consumer Electronics Show (CES) of the Unmanned Aircraft Systems (UAS) world. Every year, XPONENTIAL hosts thousands of researchers, executives, engineers, program managers, policymakers, and end users from more than 20 industries and 60 countries.
The event was comprised of daily keynotes from global aviation leaders, including Acting FAA Administrator Billy Nolan, breakout sessions, and a large expo area with hundreds of industry vendors who showcased products, services, and informative briefings. This year, Xponential focused on four core themes: the design, operationalization, integration, and safeguarding of uncrewed and robotic technology.
Next year, AUVSI Xponential will be held in San Diego, Calif. from April 23-25.