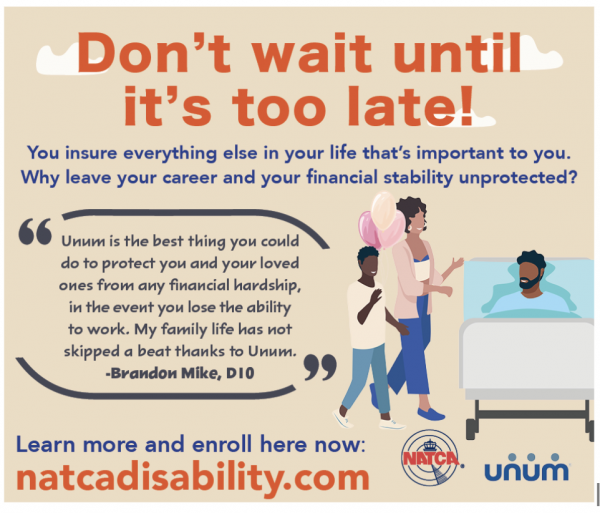 Unum's 2023 Open Season
On June 20, NATCA began an enrollment open season for its popular Unum group long-term disability (LTD) program. The Unum LTD program protects NATCA members and their families with peace of mind in the event they lose their medical or become disabled. LTD insurance can be the most important part of your overall benefits package.
In 2023, our Union is offering a number of incentives for new enrollees and current plan participants. Learn more about these incentives here.
Enroll today at natcadisability.com.