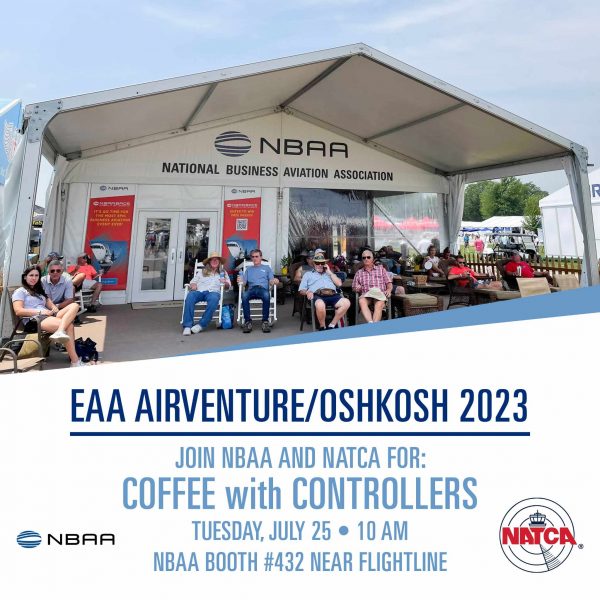 NATCA and NBAA to Host "Coffee with Controllers" at EAA Oshkosh AirVenture
For the first time at the Experimental Aircraft Association (EAA) AirVenture in Oshkosh, Wis., NATCA and the National Business Aviation Association (NBAA) are excited to host an informal networking opportunity with professional air traffic controllers. #OSH23 attendees are invited to join for coffee, discussions about flying through the National Airspace System, and any questions they have for Tower, Approach, En Route, and Oceanic controllers. Representing NATCA at the event will be Karoline Gorman (New York Center, ZNY), Wendy Smith (Albuquerque ATCT, ABQ), Jesse Strickland (Houston Center, ZHU), and Matt Trimble (Columbia ATCT, CAE & Article 114 Representative for Notice to Air Missions [NOTAMs]).
Check out the events from AirVenture 2023 in NATCA's photo album for a look into the education, relationships, and activities our Union's volunteers led. View the Flickr album here.