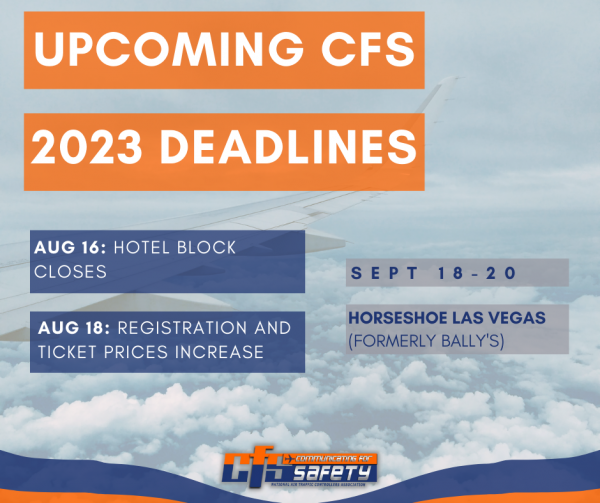 CFS Hotel Block Deadline is Aug. 16
The deadline to book a room within NATCA's hotel block is Aug.16. After this date, rooms are no longer guaranteed and are subject to availability. In addition, if you register before Aug. 18, there will be lower pricing for the conference registration and tickets for the Archie League Medal of Safety Awards banquet.
Hosted annually by NATCA, CFS is the aviation industry's leading conference focusing on safety, technology, and relationship building. This three-day conference is the only one to focus specifically on the air traffic needs of all members of the aviation community who are affected by the National Airspace System (NAS). CFS will take place Sept. 18-20 at The Horseshoe (formerly Bally's) in Las Vegas.