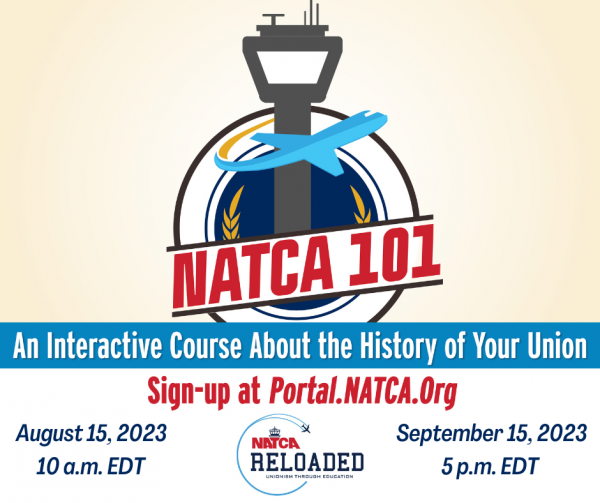 Sign Up for NATCA 101 on Aug. 15
Each month, The Reloaded Committee hosts NATCA 101, an interactive course about the history of our Union. The class also provides insight into the work NATCA does for its members every day, and insight for how members can become more involved. The next class is on Aug. 15 at 10 a.m. E.T.
If you can't make August's class, the next NATCA 101 will be held on Sept. 15 at 5 p.m. E.T.
Sign up today at portal.natca.org.