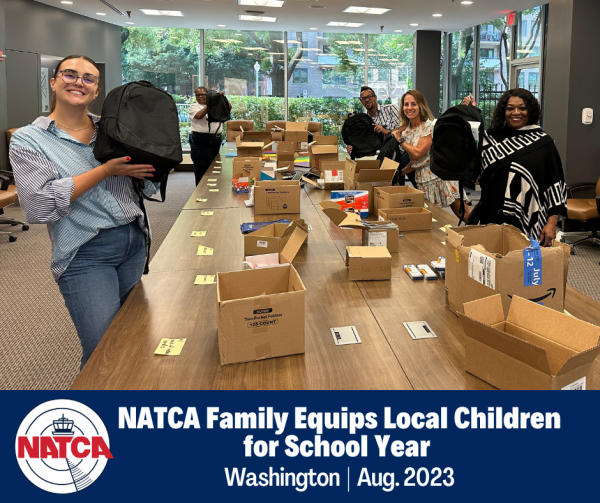 NATCA Family Equips Local Children for School Year
Our NATCA family at the National Office in Washington came together again this year to deliver 100 backpacks stuffed with school supplies to underserved children in the Washington area. The NATCA Charitable Foundation (NCF) and NATCA's staff employee union, the Organized NATCA Employees Union (ONUE), joined with local NATCA members and National Office staff to purchase school supplies and fill backpacks for Community of Hope, which donates supplies to local children for the school year.
PHOTO (left to right): Public Affairs Administrator Jessica Reed, NATCA's Day Concierge Maria Lynch, Website Administrator Julian Weaver, Meeting Planning and Events Representative Mindy Soranno, and Senior Accounting Associate Sophia Wright.