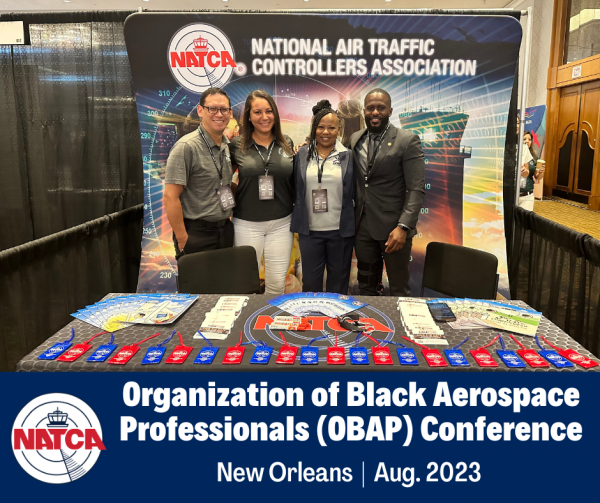 NATCA Members Attend 2023 Organization of Black Aerospace Professionals Annual Conference
NATCA members Felicia Reeves (National Rep, Region X Airports Division; Engineer/Southern Region ESO), Jasmine Scott (ATCT, IAH), and Jamaal Haltom (National Training Representative; ATCT, LAS) traveled to New Orleans to attend the Organization of Black Aerospace Professionals 48th Annual Conference from Aug. 8-12 in New Orleans, LA. NATCA Deputy Director of Public Affairs Galen Munroe also attended the conference to support the members.
The event, which NATCA sponsored, provided an invaluable opportunity for the members to interact at and network at the NATCA booth with other attendees, which included aviation professionals, industry representatives, and students exploring potential careers.
PHOTO (left to right): Munroe, Scott, Reeves, Haltom