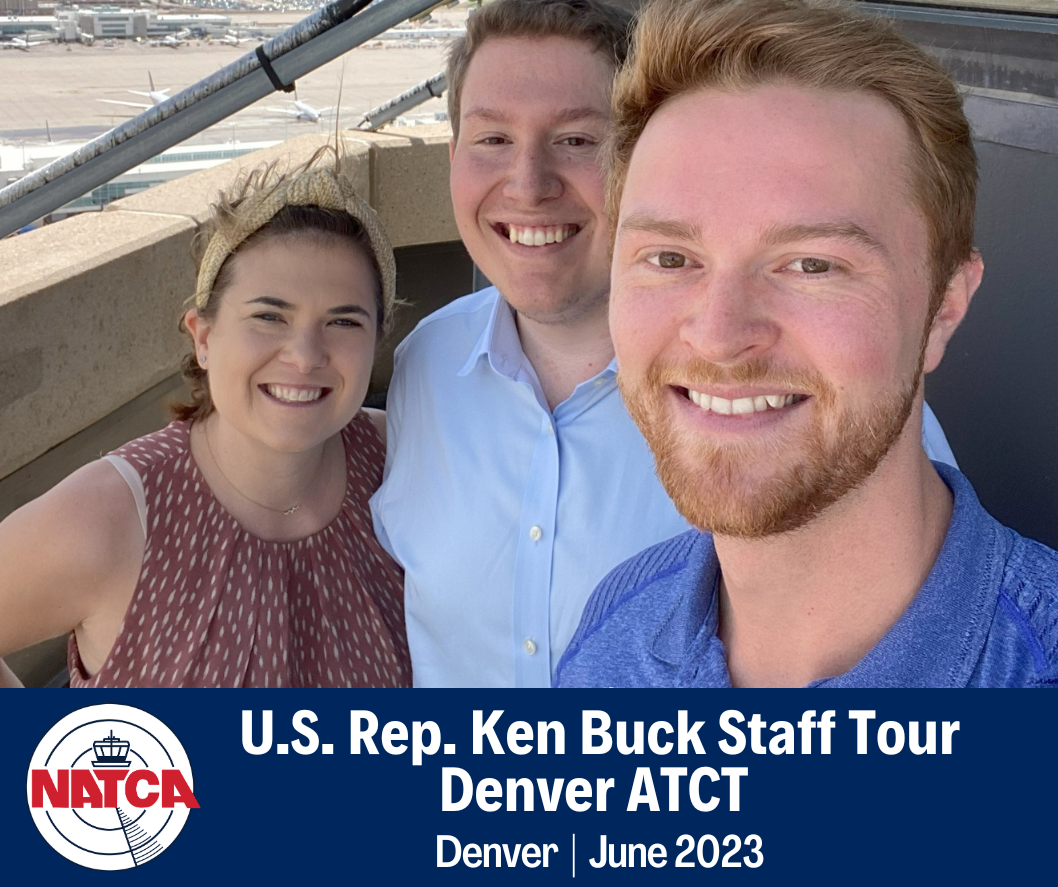 U.S. Rep. Ken Buck Staff Tour Denver ATCT
Denver ATCT (DEN) member Zac Ploch facilitated a tour recently for the U.S. Rep. Ken Buck (Colo., 4th)'s Chief of Staff Zach Mendelovici and Buck's Director of Scheduling Lucy Herrington. During the visit, the staff members were able to see firsthand how convective weather and the staffing challenges associated with it impact NATCA members nationwide and in Colorado.
"It was definitely an eye-opening experience for them, and both had, not only fantastic questions, but extreme praise and awe of the work we do," Ploch said.
Towards the end of the tour, the staff members asked what could be done to help with the many issues NATCA members face nationwide. Ploch discussed staffing and FAA Reauthorization, as highlighted at the most recent NATCA in Washington, as well as some specific local issues.
Learn more about NATCA's legislative activism, opportunities to get involved, and NATCA's efforts from your National Legislative Committee.
Pictured, left to right: Herrington, Mendelovici, Zac Ploch.