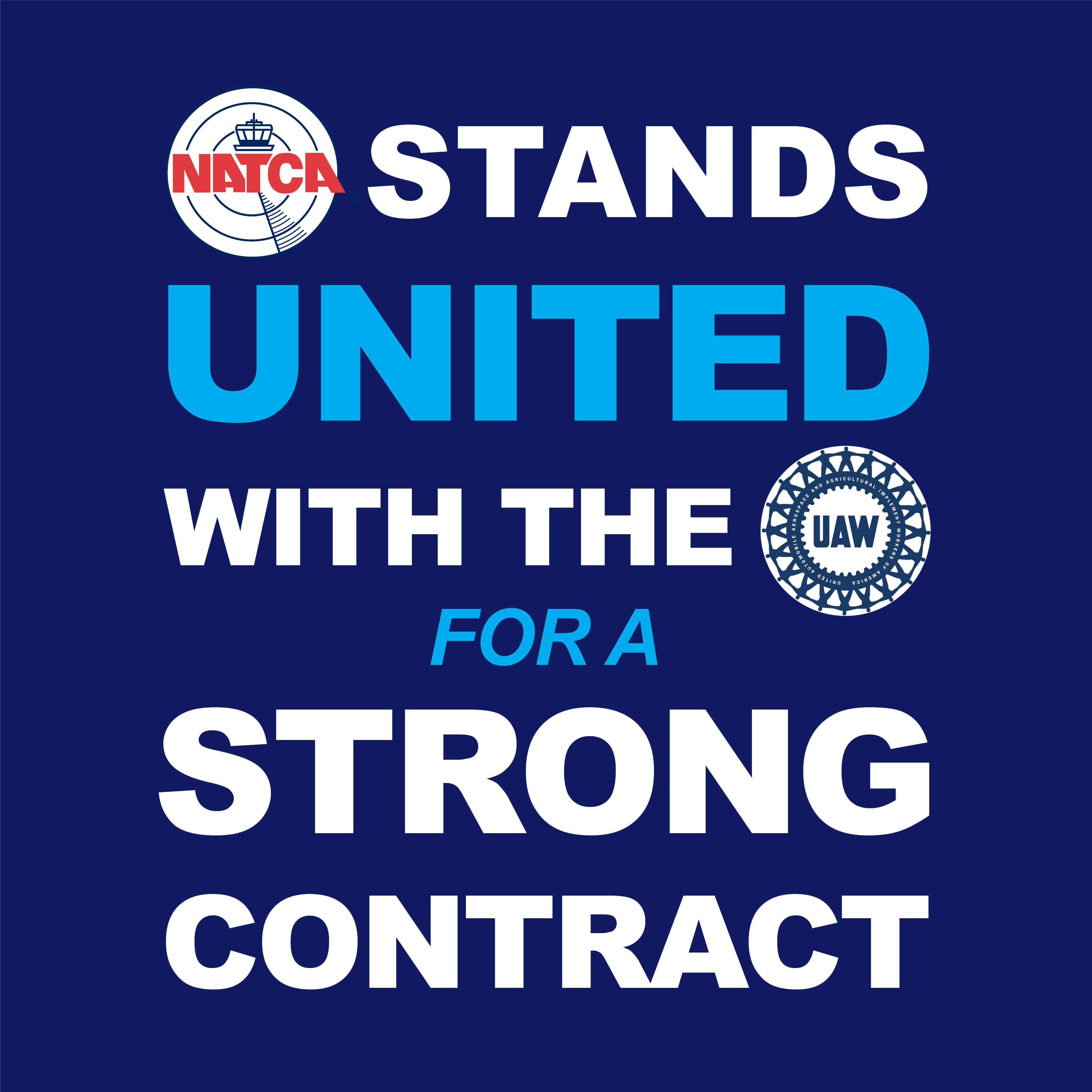 NATCA Stands with United Auto Workers Fighting for a Strong Contract
NATCA stands in solidarity with the United Auto Workers (UAW). As auto workers have seen their average hourly wage decline, the Big Three automakers have raked in more than $250 billion in profits and rewarded shareholders with tens of billions of dollars in stock buybacks and dividend payouts during the last 10 years. In addition, the CEOs of the Big Three raised their own pay 40% during the last four years.
The hard work and dedication of all employees in the transportation industry keeps our country running. UAW and their dedicated members are fighting for what all working people deserve: fair pay, safety, job security and a retirement with dignity.