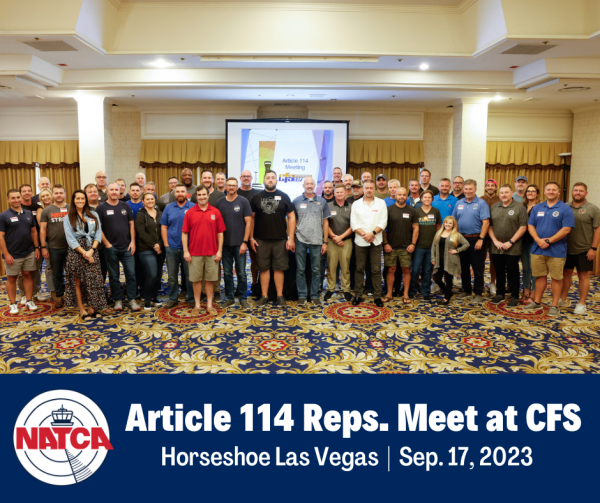 NATCA's Article 114 Representatives Meet in Las Vegas
NATCA's Article 114 Representatives gathered prior to the start of Communicating For Safety 2023 for a meeting in Las Vegas. These members' roles exemplify NATCA's commitment to collaboration. They ensure NATCA's interests and the safety of the National Airspace System (NAS) as a whole. Article 114 Representatives bring operational experience to nationwide changes and policies, enabling the FAA, NATCA, and industry to work together to modernize and improve the NAS.
Learn more and read updates from these representatives here.