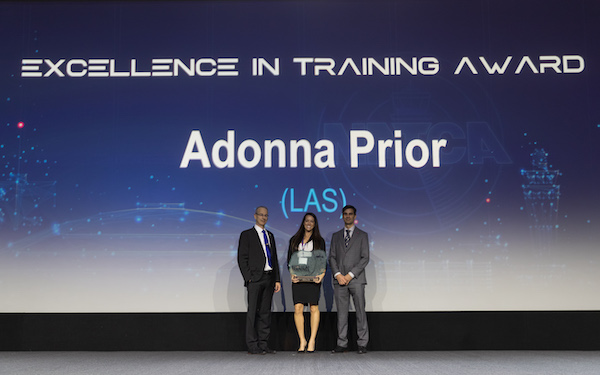 NATCA Excellence in Training Award
Today at #NATCACFS 2023, NATCA President Rich Santa and Executive Vice President Andrew LeBovidge presented Article 114 TEAM National Representative Adonna Prior (Las Vegas ATCT, LAS) with the NATCA Excellence in Training Award.
In 2019, NATCA introduced the Excellence in Training Award to underscore our dedication to supporting our members' continuous professional growth in the aviation field. This accolade is bestowed upon individuals who showcase a steadfast commitment to advancing their training and education, whether within their local, regional, or national contexts.