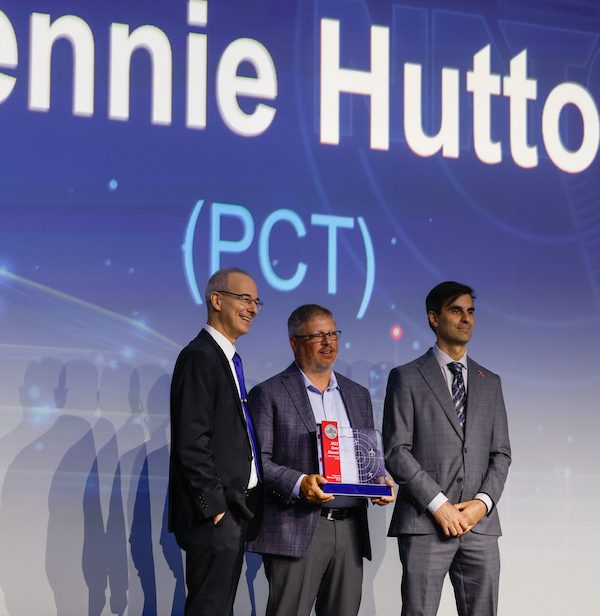 Steve Hansen Safety Advocate Award
Today at #NATCACFS 2023, NATCA President Rich Santa and Executive Vice President Andrew LeBovidge presented National Instrument Flight Procedures (IFP) Criteria Representative Bennie Hutto (Potomac TRACON, PCT) with the Steve Hansen Safety Advocate Award.
The Steve Hansen Safety Advocate Award, named in honor of the former Chairman of the NATCA National Safety Committee, is bestowed upon a NATCA member who has exhibited exceptional accomplishments and unwavering dedication in advancing aviation safety on behalf of NATCA. Award recipients come from diverse backgrounds and various areas of expertise, but they share a common thread of unwavering passion for both safety and aviation, contributing their skills and tireless efforts to this critical cause.