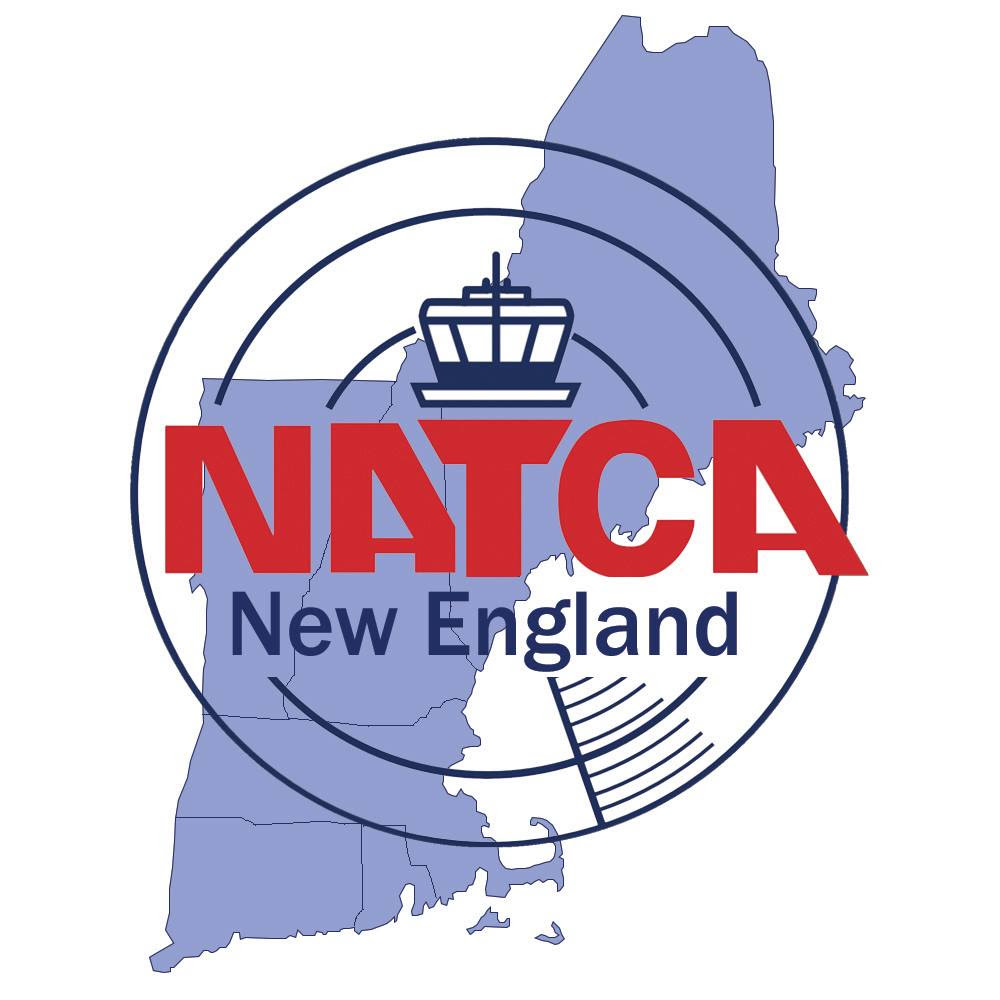 October 2023 New England Bi-Monthly Regional Update #2
From Bryan Krampovitis, NATCA New England ARVP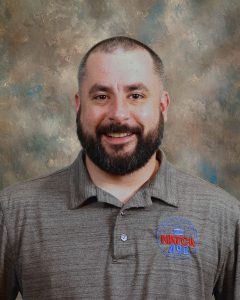 This year's CFS witnessed the largest turnout of members from the New England Region in recent history. Hopefully, this increase in attendance was made possible by financial changes to convention costs and CFS lodging expenses implemented during the last two conventions. These changes have enabled local budgets to allocate more funds for national events.
Throughout the week, attendees had the opportunity to delve into a wide array of aviation-related topics, which we'll discuss further in this email update. We initially intended to release this email shortly after CFS; however, we postponed it due to the impending government shutdown.
One of the featured speakers at this year's CFS was AOPA Senior Vice-President Richard McSpadden. McSpadden, a former Commander of the US Air Force Thunderbirds, has spoken at CFS in the past. A personal highlight of my CFS experience this year was hearing about his Thunderbirds tenure, specifically their training standards, and the high expectations they set for themselves and their teammates in both practice and live demonstrations. McSpadden concluded his presentation with a lighthearted story about Oshkosh. I'm sure every pilot in the room could relate to his tale of boasting at the bar to other pilots about the air traffic controller at FISK (the VFR approach fix for Oshkosh) praising his ability to accomplish the seemingly simple task of "rocking your wings". This, coming from a former Thunderbirds pilot, couldn't help but bring a smile to your face.
It is with profound sadness that we share the news that this was Richard McSpadden's final appearance at CFS. On October 1st, a mere 11 days after CFS, McSpadden, and former NFL tight end Russ Francis, encountered an emergency shortly after takeoff from Lake Placid airport in a Cessna 177. As they attempted to return to the airport, the Cessna 177 tragically crashed into a ravine, resulting in the loss of both remarkable individuals. We extend our deepest condolences to Richard McSpadden's family, and we want to express our sincere gratitude for the privilege of experiencing his inspirational presentations at Communicating for Safety. His legacy will continue to inspire us all.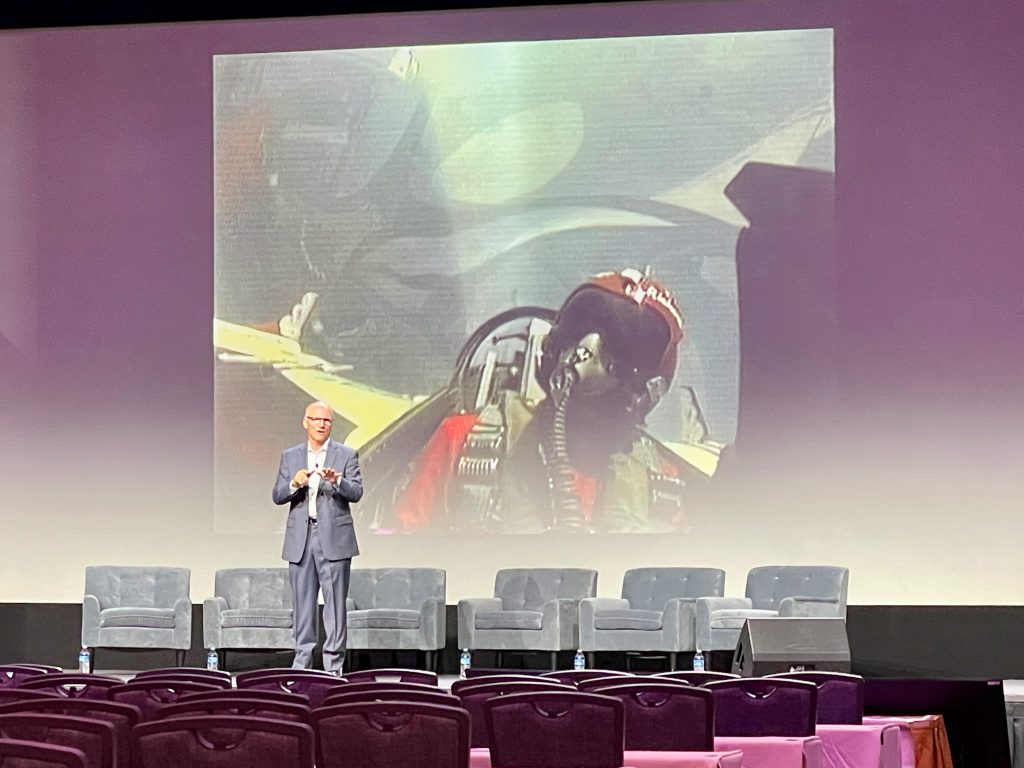 ---
Collaboration
From Curt Fischer, Collaboration Facilitator, Eastern Service Area North, A90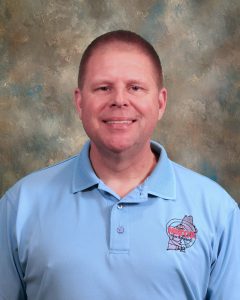 In September's update, we reminded readers (as we have done in years past) of our intent to provide those unable to attend CFS with some personal takeaways and lessons learned. CFS is definitely an event worthy of attending if given the opportunity and the message of safety should be championed across New England.
Personally, I have been fortunate to build a long record of attendance at CFS. What set this safety conference apart from past ones was the fact that I was attending as a Collaboration Facilitator along with the entire collaboration team. As a group, we staffed the Collaboration Booth to answer questions and raise awareness of the services that we provide.
The CF team also used the time together as an opportunity to hold an in-person group meeting. Here the CF team discussed issues raised by the collaborative oversight group as well as past and upcoming CF Blitzes. In addition, we put the finishing touches on our newly developed Advanced CST class for GMs and ARVP. This course covers what is taught at the basic CST course while adding important components of leadership to the material.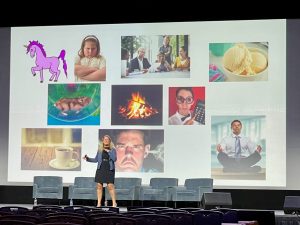 It was this interest in leadership that drew me to the CFS Keynote speaker Amy Grubb. Amy is an FBI Doctor of psychology and an intriguing speaker. She drew on her vast experience to provide us controllers with some organizational insights. She comically described the dynamics present in dealing with people at work and how we deal with each other. Using studies on the brain to explain its desire to seek comfort and a lower energy state. When people feel vulnerable or lack predictability the brain is working harder and people become irritable. She went on to discuss change management and how to make change work and how to sustain change for the long term. She spoke of leadership during tough times. How a great leader inspires, cares about others, listens, communicates vision, values alternate perspectives, builds teams, and develops others. Leaders lose effectiveness when they portray to others that they are in it for themselves, are standoffish, their actions do not match their words or they just don't get it. She advised it is better to fail fast and learn from it as well as maintain a positive and realistic outlook. Studies show we perform better in a positive environment. I can't do Amy's presentation justice in this brief write-up, but I look forward to applying some of her insights into the discussions we have in our advanced CST courses. It was definitely a well-timed presentation.
---
New England Members' CFS Experiences

---
On September 18th, 2023 I had the pleasure of attending a three-day conference discussing safety within the aviation system. Multiple topics were discussed, including but not limited too; system-theoretic accident model and practice and how we could implement that into the NAS, we discussed different issues that have arisen in the past year and potential fixes for them, and also heard back-and-forth discussions between pilots and controllers to develop a better understanding of how we can work together in the future. We also heard from many professional speakers like John Thomas who discussed one of his more recent projects of the inflatable slide being pulled accidentally on aircraft. He described his process of figuring out how the location of the trash receptacles was to blame.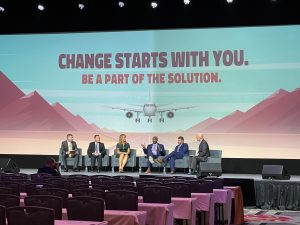 Richard McSpadden was another wonderful speaker who talked about his time as a Thunderbird fighter pilot and even took the time to show us some videos from his time in the service, which I really enjoyed. Also, Jennifer Hommendy who serves as the National Transportation Safety Board Chair, explained how the NTSB reviews safety issues and provided different ways we could improve safety in the future.
I have learned so much from my time at CFS. My favorite part of these three days was the Archie League Award Ceremony that final night. Aside from the great food and excellent company, we reviewed multiple different safety saves made by air traffic controllers. As a current tower trainee, this ceremony was inspiring, I hope to be as amazing at air traffic control as those award winners. After they discussed what situation occurred, they played the audio and visual for us so we could get an even better understanding. It truly was an amazing experience and I'm very glad I bought a ticket for it! I'm so grateful for this opportunity and hope to attend this event again, along with other NATCA events in the future.
I will be sure to recommend CFS to any controllers I meet who have never attended!
-Rebecca Dubois, BED
---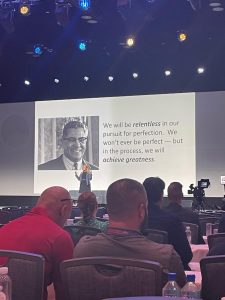 CFS was an amazing experience. This was my fourth time attending the conference and, as always, I was impressed. We all know how important safety is in our profession, but CFS allows you to see a much larger picture. Hearing from the diverse groups of panels helps to understand how the NAS is constantly adapting and evolving to meet the ever-changing needs of the users. As new technology is introduced, new ideas are tested, and new companies enter the market, safety is always in jeopardy. It takes a tremendous amount of effort from countless individuals to maintain The NAS and ultimately strive to improve it. CFS brings all of these people together and allows us to be a part of it all.
Not only are you able to glimpse the big picture at CFS but we get a chance to hear from specialists. One of these speakers was Amy D Grubb Ph.D. and I thoroughly enjoyed her presentation on "Achieving Greatness." Dr Grubb focused on the different personalities found in the workplace and how to actively try and get along with others. She did this by colorfully listing all the unique personalities and how annoying they can be. She then challenged us to try and be empathetic, to remember that we don't know what is going on in someone else's life. Dr Grubb discussed a number of techniques to solve confrontations and build relationships with coworkers. For the most part, people chose who they interacted with on a daily basis. Not at work though, we are all stuck together so why not make the best of it? One slide Amy showed was a quote from somebody else but it was great: "We will be relentless in our pursuit of perfection. We won't ever be perfect – but in the process, we will achieve greatness."
I had a blast at CFS and think everyone should try and make it out if they can. Thank you for the opportunity to attend this year!
–Benjamin Maser, ZBW
---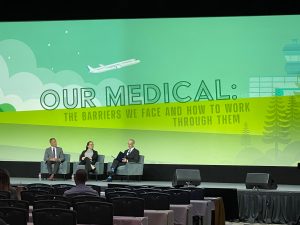 After a 7 year hiatus from attending CFS, I was able to represent New England Region at this year's Communicating For Safety. I enjoyed reconnecting with controllers I worked with during my time in the Southern Region, as well as meeting new people within our Region and other controllers from across the country. It was great to be able to meet controllers from Boston Center whom I regularly communicate with throughout my work week.
This year's panels did not disappoint. I found personal interest in Dr. John Thomas' STAMP presentation on Monday and Wednesday's AMAS presentation, led by our EVP, Andrew LeBovidge. It was refreshing to hear that other aviation industries are using the STAMP methodology to solve systemic problems within their line of business. I look forward to seeing the FAA adopt these practices to enhance the safety of the NAS. Although the AMAS presentation was brief, it did provide a lot of information on the changes that have been implemented over the last several years in regard to medications and medical certification for ATC. Lastly, it was great to walk around and visit the different exhibitors and sponsors, while learning about the advances in equipment and within the industry. 
-Joseph Dringo, A90
---
Archie League Medal of Safety Winners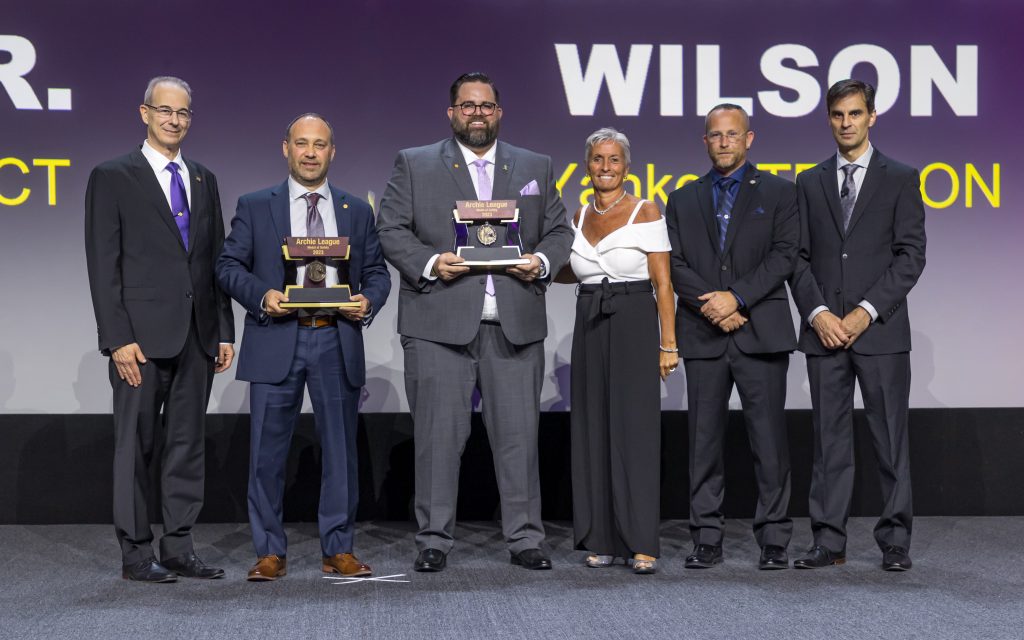 During the Archie League Medal of Safety awards banquet on the evening of the final night of CFS, Chuck Lumia (formerly of BDL) and Jeremy Wilson of Y90 were honored for their work assisting EIN13J who suffered an engine compressor stall on takeoff.
The evening also included a special treat, as Aer Lingus Captain Aine Wolfe traveled from Ireland to honor Chuck and Jeremy for their work of assisting her during this emergency.
Congratulations to our 2023 New England Region Archie League Medal of Safety recipients, Chuck Lumia and Jeremy Wilson!
Read more about their save here and click here to watch the recording of their award presentation on YouTube.
---
Announcements and Information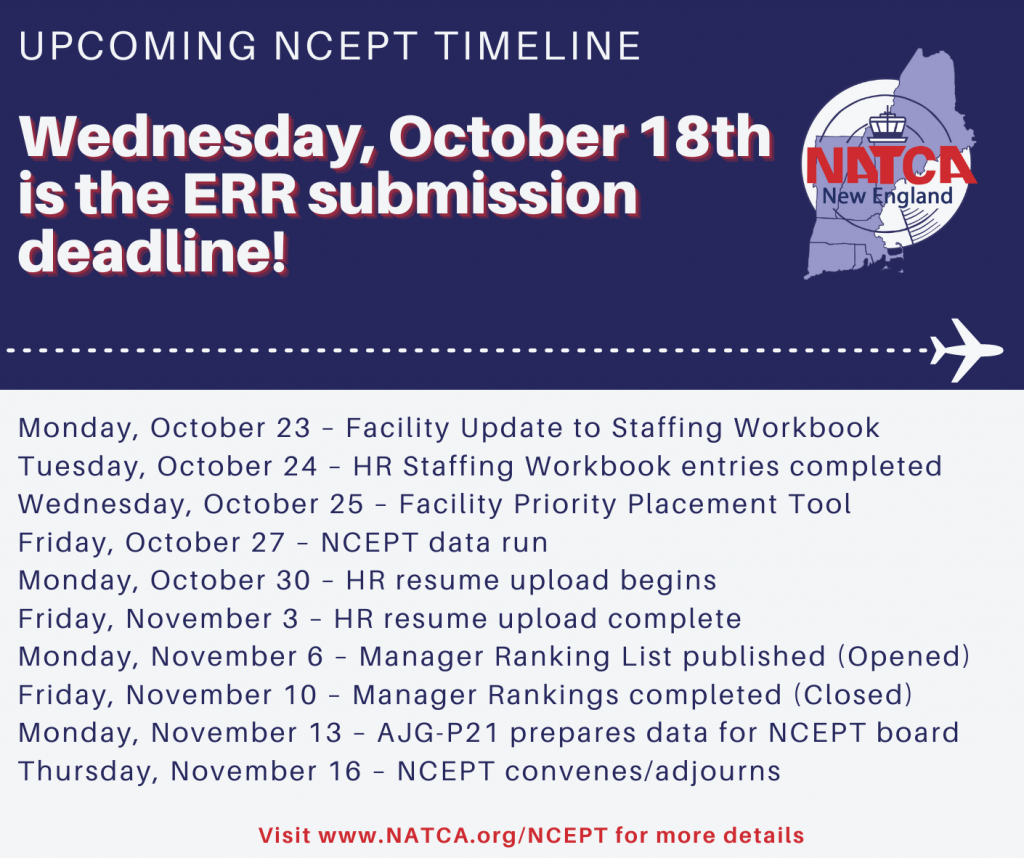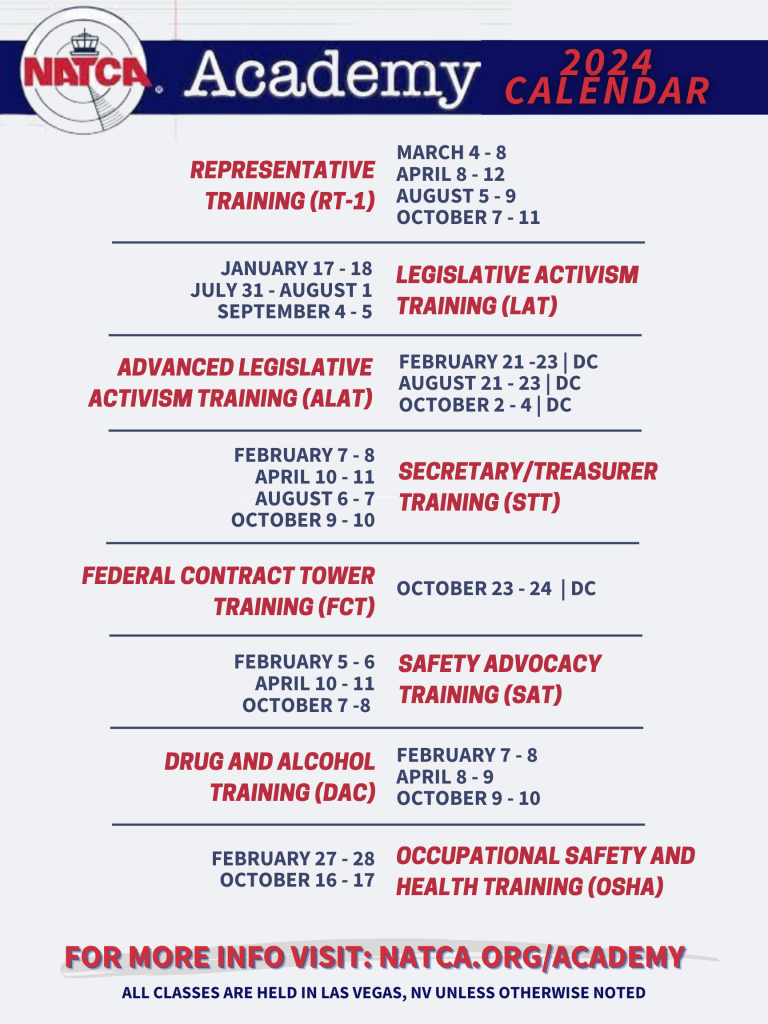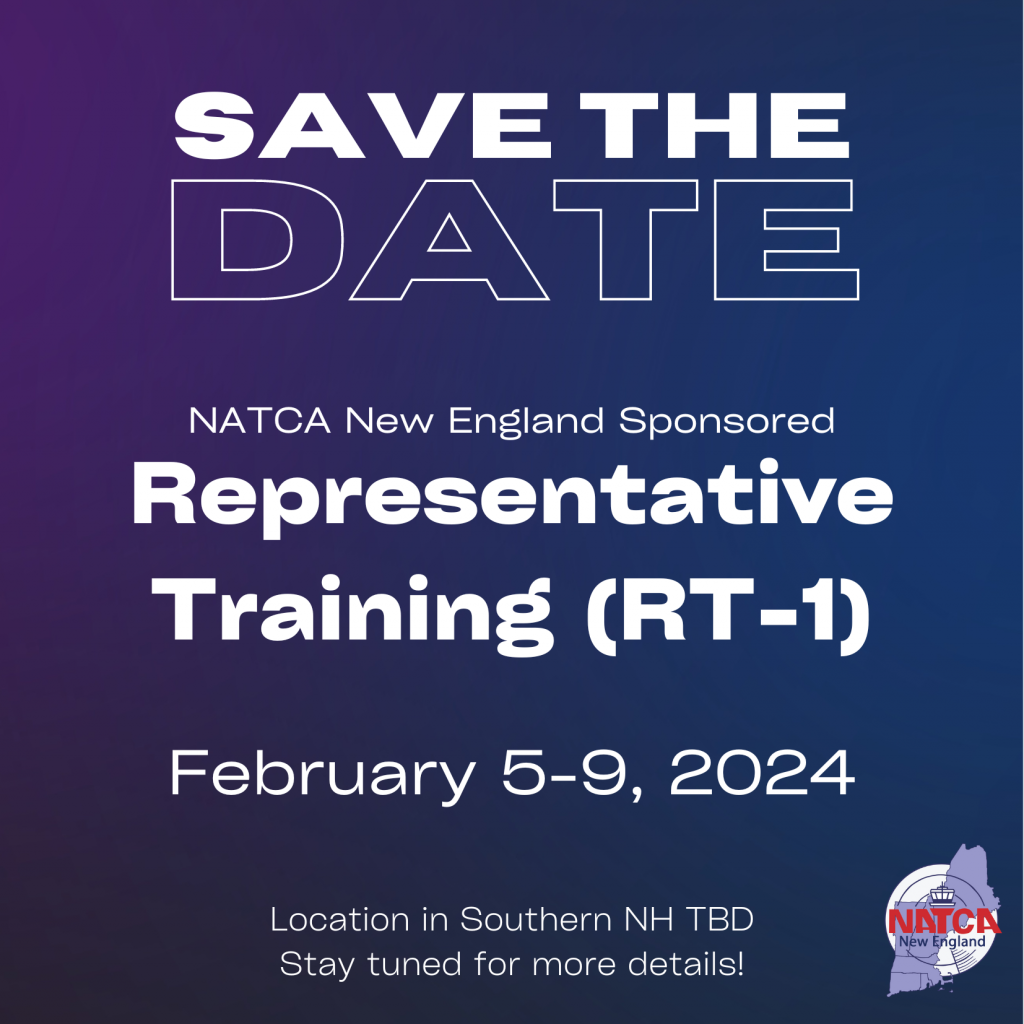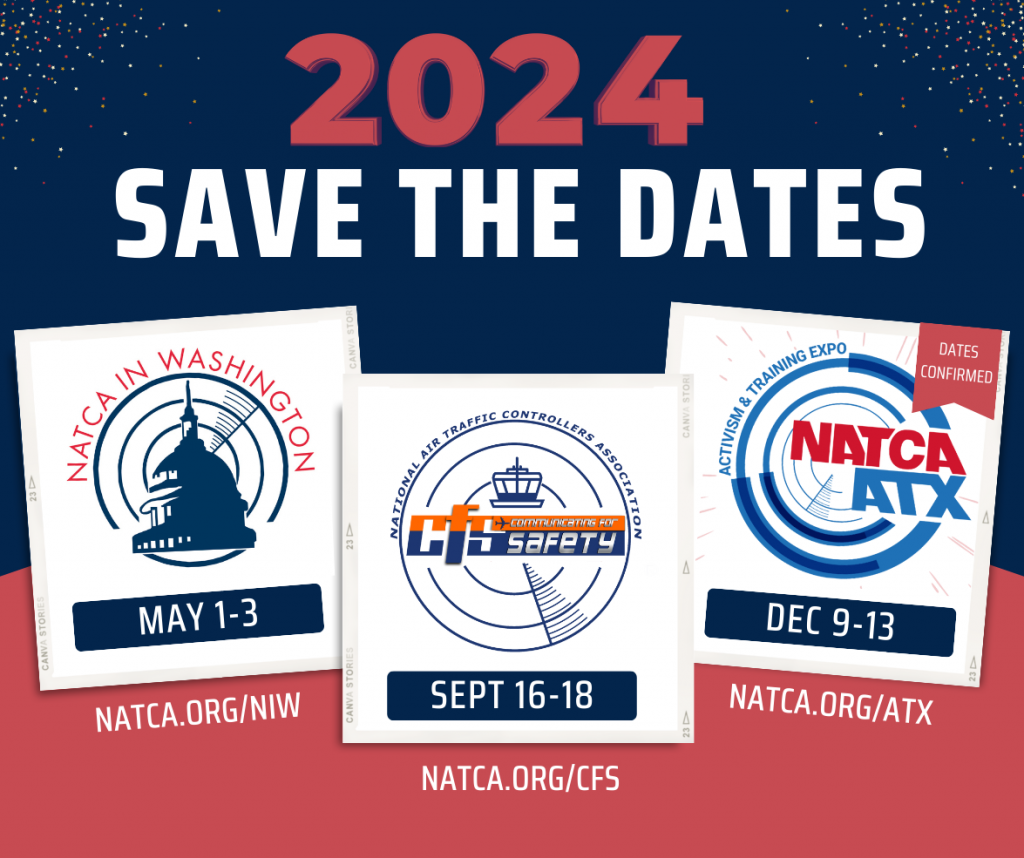 ---