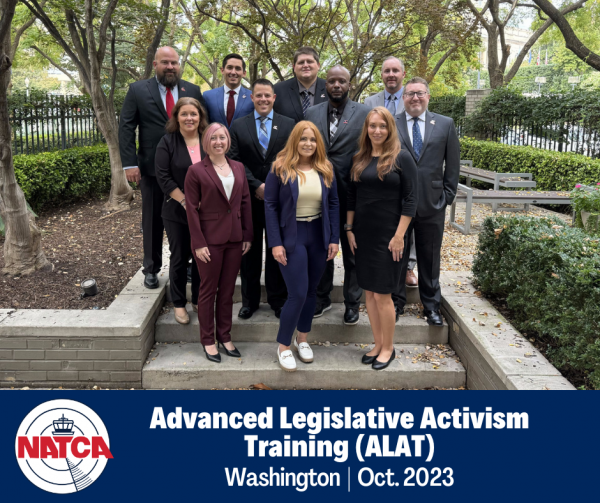 NATCA Members Learn Importance of Activism at ALAT
NATCA held Advanced Legislative Activism Training (ALAT) Oct. 4-6 at the NATCA National Office in Washington. Participants from NATCA's Alaskan, Western Pacific, Great Lakes, Southern, Eastern, and New England regions joined instructors NATCA Legislative Committee (NLC) Vice Chair Allison Schwaegel, NLC Southern Region Representative Jenny Chhetri, and Paul Behan (Jacksonville Center, ZJX) for two days of instruction and a day of advocating for NATCA's legislative priorities on Capitol Hill.
In ALAT, participants learn about the Hatch Act, FAA funding, navigating Capitol Hill, and the importance of activism.
Are you interested in attending Legislative Activism Training (LAT) or ALAT? If you have attended LAT, then you can sign up for ALAT today at natca.org/academy
Legislative Activism Training Dates:
Jan. 17-18
July 31-Aug. 1
Sept. 4-5
Advanced Legislative Activism Training Dates:
Feb. 21-23
Aug. 21-23
Oct. 2-4