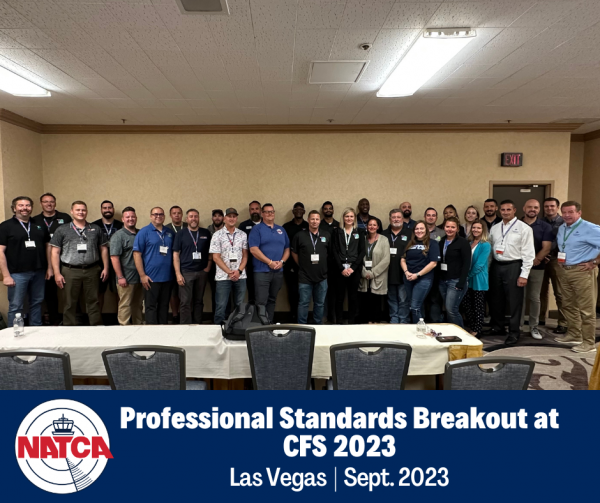 Professional Standards Breakout at CFS 2023
The NATCA Professional Standards committee held a committee member only breakout during CFS. This was not only an opportunity to continue to build relationships and sharpen skills within the committee, but also within the Professional Standards community. Representatives from the American Airlines Professional Standards team, Canadian Air Traffic Control Association, and Civil Air Australia were also in attendance.
"Maintaining strong relationships with other Professional Standards teams within the industry not only helps strengthen our individual programs as we learn and grow together, but strengthens the aviation community as a whole," PS Committee member Lydia Baune said. "Working with other countries as they continue to work towards developing a program similar to ours has been humbling, inspiring, and has left me with a deep gratitude for the work that NATCA did for so many years prior to starting our program in 2011, laying the groundwork for where our program is today."
Learn more about the PS Committee here.