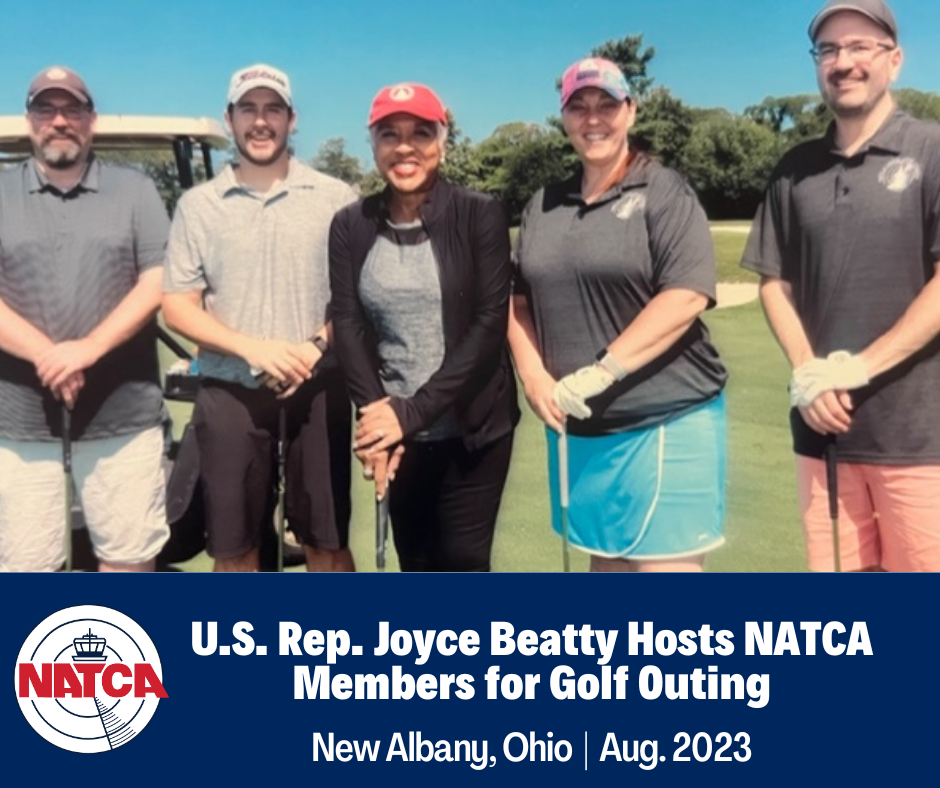 U.S. Rep. Joyce Beatty Hosts NATCA Members for Golf Outing
On Aug. 28, 2023, U.S. Rep. Joyce Beatty (Ohio-3) welcomed NATCA legislative activists to her yearly golf event at the New Albany Country Club in New Albany, Ohio. NATCA Columbus ATCT (CMH) members Dylan Barris and Todd Couper joined Cleveland Center (ZOB) members Michelle Toth and Matt Ulmes at the event, which offered NATCA members an opportunity to discuss our Union's legislative priorities with Beatty and her staff.
Learn more about NATCA's legislative activism, opportunities to get involved, and NATCA's efforts from your National Legislative Committee.