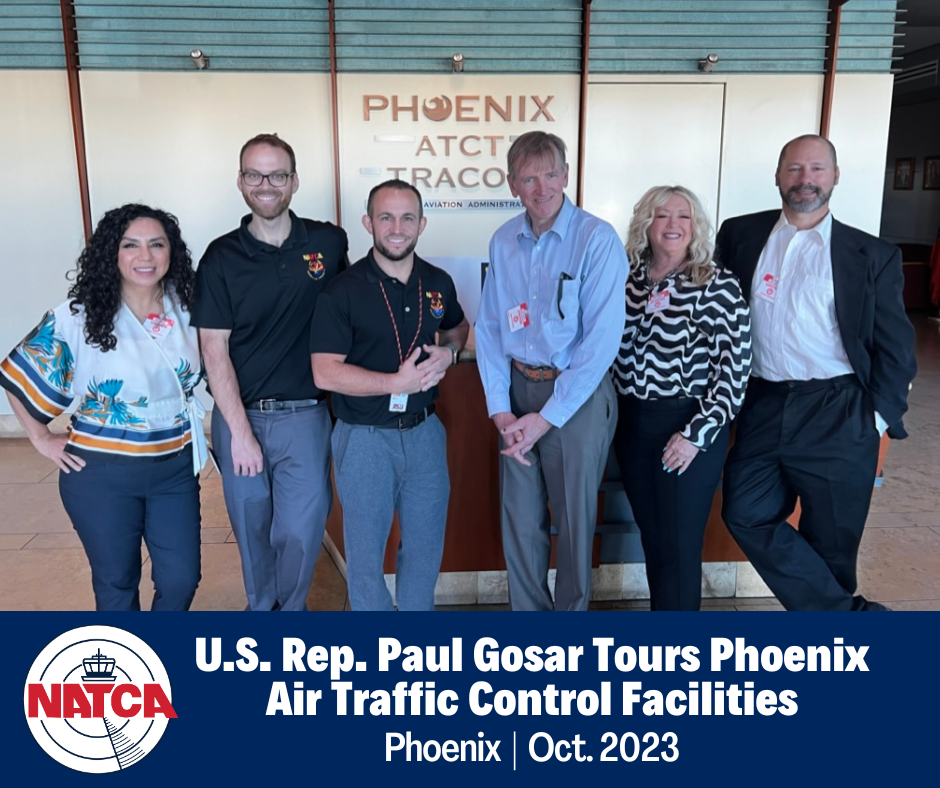 U.S. Rep. Paul Gosar Tours Phoenix Air Traffic Control Facilities
U.S. Rep. Paul Gosar (Ariz.-9th) and his staff visited Phoenix TRACON (P50) and Phoenix ATCT (PHX), with P50 member Matt Schorman and Mike Ryan leading the tour.
The visit was an opportunity for NATCA members to spotlight the challenges faced in the National Airspace System (NAS) in recent years. Schorman shared with Gosar and his staff how FAA hiring has not matched attrition, leading to an inability to reach required staffing levels for daily operations.
"It was important to explain that we had 1 billion passengers flying in 2018 and roughly only 10,500 Certified Professional Controllers ensuring the safety of these 51 million flights," Schorman said.
Gosar and his staff were very impressed by the high volume of traffic and the views from the tower, Schorman said.
Learn more about NATCA's legislative activism, opportunities to get involved, and NATCA's efforts from your National Legislative Committee.