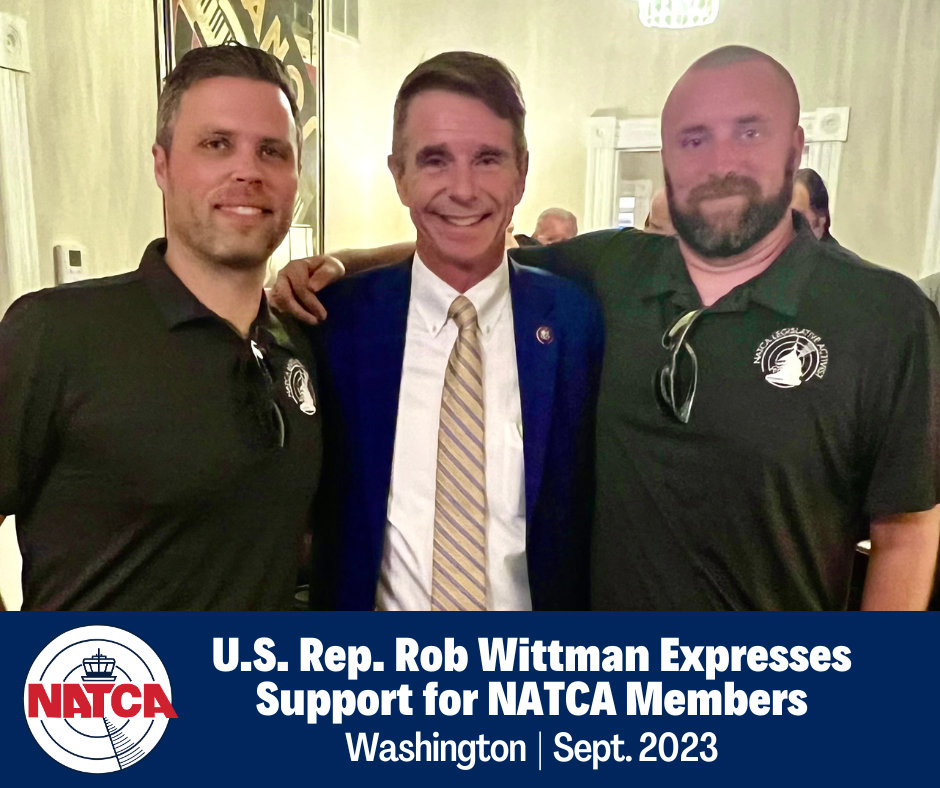 U.S. Rep. Rob Wittman Expresses Support for Air Traffic Controllers
U.S. Rep. Rob Wittman (Va.-1) hosted NATCA Potomac TRACON (PCT) members Andy Rhodes and Brian Schmelzel at an event on Sept. 20.
Upon their arrival, Wittman recognized the NATCA logos on their legislative activism shirts, and underlined his support of NATCA-supported legislation to address staffing. They also discussed the upcoming potential government shutdown and its implications for the National Airspace System (NAS). Wittman shared he had participated in discussions with his House colleagues about the cascading effects of a shutdown.
In addition, Schmelzel and Rhodes engaged in conversations with members of Wittman's staff, who expressed their understanding of the effect of a government shutdown on the NAS, and their support of NATCA members.
Learn more about NATCA's legislative activism, opportunities to get involved, and NATCA's efforts from your National Legislative Committee.