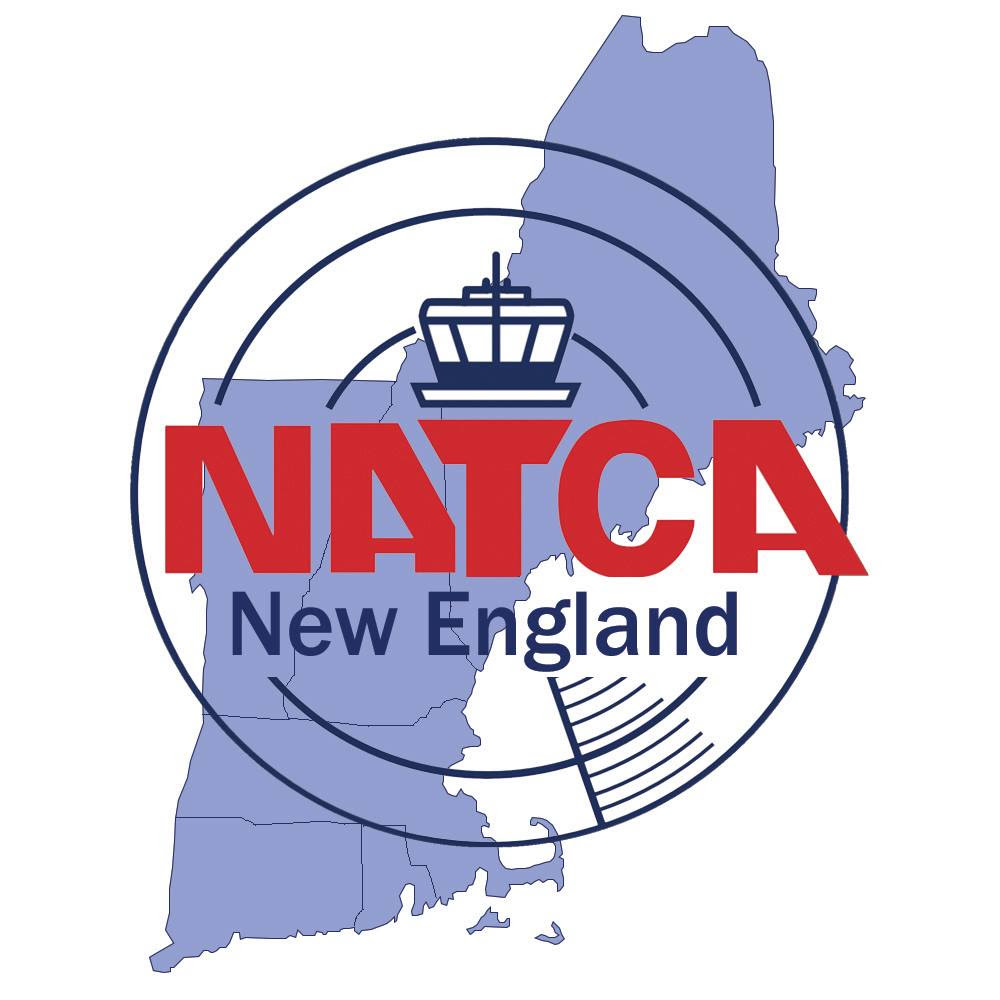 November 2023 New England Bi-Monthly Regional Update #1
From Mick Devine, NATCA New England Regional Vice President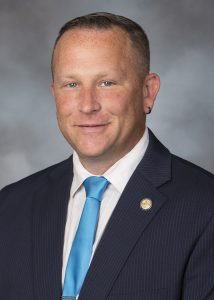 Greetings New England,
Last week, we brought a first of its kind Federal Contract Tower Class to New England. This class is scheduled for one or two times per year and is always given in Washington DC. Recently, we have been canceling them nationally for lack of participation. We have only usually had one rep nationally who has signed up for the class. Unlike their counterparts in the FAA, FCT reps get no official time to use for this class. They can take leave or LWOP to attend. This has made it virtually impossible to get attendance nationally due to the two-day class and travel associated with the class. New England took the lead to try to see what a class in region would do for attendance.
The class was a resounding success ad we were able to get four members trained that otherwise wouldn't be able to. Hopefully this sets the stage nationally to be able to get even more of our FCT reps trained by continuing these classes in region. This translates right into our position as a region, which is that we would put membership education as a top priority of our team. Since taking over in late 2018, we have brought Legislative Activism Training, Safety Advocacy Training, Drug and Alcohol Training, and now Federal Contract Tower Class right to the doorsteps of our membership for the first time in the history of this region. These classes have been very well attended and gone miles into bettering our membership.
Early next year, we are happy to be bringing Rep Training 1 (RT1) right to New Hampshire. This class is even more difficult than most because of the cost and time associated with the class. This is a five-day class which is given exclusively in Las Vegas. Thanks to the hard work and determination of ZBW Area Rep Kevin Curtiss, this class is coming to New England. Kevin attended RT1 in Las Vegas in the last two years and came back fired up as most people do when returning from the class. However, Kevin did something different. He walked the halls of ZBW and picked up the phone to the non-ZBW members he knew and started pitching the class with a mantra of "every member should take this class." The feedback he got was very consistent—I can't be away from the house and my family that long. So he asked the next obvious follow up: "Would you go if the class was local and you could spend the evenings at home?" The answer was a resounding "Yes." As a result of all his work, we are proud to be hosting this class and continue to keep membership education as one of our highest priorities.
One of the things this NEB was tasked with doing by President Santa and EVP LeBovidge was to become more fiscally responsible than previous years by saving a significant amount of money as well as reinvesting a substantial part of our dues back into the membership. To date, this board has put millions and millions of dollars into savings. The goal of these savings was to save money for contract negotiations for all of our collective bargaining agreements, to save money to negotiate our break points which is how we translate traffic into pay, and for the inevitable shutdown that always likes to poke it's head out at the most inopportune times. During the 35 days shutdown in 2018-2019, NATCA was closing in on having to decide how long we could sustain our national office staff and building with no revenue coming in. Surprisingly, we weren't far away from having to do that in the first 35 days of that shutdown. That wasn't good enough.
We needed to be more prepared for a massive shutdown. Thankfully, we are more than prepared for that if it was to ever happen again (see Nov 17).
The other thing that President Santa made as one of his big "Day 1 Priorities" was to reinvest into the membership. This is how NATCA's first ever Activism and Training Expo (ATX) came to fruition. Every class NATCA offers was broken down into modules as well as A114 reps doing classes and presentations on their specialties. Rich brought this idea to the board on Rich's very first meeting, and in one year's time, we had our first ever ATX. While we still have a ways to go on being fiscally efficient as a union, these types of savings and reinvesting into our membership is a great first step.
As you read this, we are only two plus weeks away from another government shutdown. As we spoke in an earlier update, we have a restructure of the region that we created during the lead up to the last potential shutdown on October 1. As we get closer to November 17, we will start to transform back into that structure as the shutdown becomes more of a reality. Expect the same level of communication funneling through your facreps as we lead into and actually find ourselves in another harmful shutdown.
---
From Scott Robillard, NATCA New England ARVP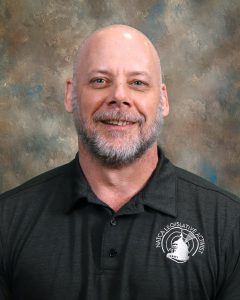 Hello NATCA New England.
It's that time of year again, MOU briefings and the bidding of annual leave and schedules. Most of the facilities in New England are finished with MOU negotiations, have already bid schedules, and are in the middle of bidding leave. Some are behind and are receiving some assistance from the region.
From time to time, members will ask me to describe what a FacRep's responsibilities are to discuss the Union's bargaining position(s) with the local prior to the start of negotiations. Normally, these questions happen after the member gets briefed on something that is in a MOU and they don't like or agree with it.
The simple answer is there is not a requirement unless you placed one on the Facrep and the local NATCA Constitution is the document where you would do this. For instance, when I was Facrep, my facility Constitution required that a Union meeting be held prior to the start of BWS negotiations to discuss the BWS, to include Rotating Days Off (RDO) or Permanent Days Off (PDO).
Typically, the local Constitution meetings are some of the lowest attended by membership. But this is where you collectively give direction on how you want your local to function. This includes the finances (where your local spends money), workplace rules (MOUs) as well as general information on your Union.
This past week I was able to get my hands on the NATCA FAA 1993 CBA. What I found interesting was the consistency that existed prior to your current CBA, which started in July 2016 (Slate Book).
Prior to the Slate book, the only leave that was guaranteed by the contract was the once-annual bid of the primetime period—two weeks, consecutive or none. The rest of our annual leave, unless negotiated locally, was normally not acted on until the posting of the BWS – 28 days in advance.
Most of the Controller Bargaining Unit has never experienced only having 10 days of annual leave secured for an entire year.
---
To protect your rights, you must know your rights!
Back to our current contract, what happens to a Non-Prime Time Leave (NPTL) request that is made after all bid slots are taken during bidding and the posting of the schedule (28 days in advance)?
To break this down, let's first look at some definitions:
Prime Time Leave (PTL): This is the leave you select in round one of bidding.
Non-Prime Time Leave (NPTL): This is leave that is selected or requested following the bidding of PTL but prior to the posting of the BWS.
Spot Leave is leave requested during the period of a posted watch schedule.
Suppose that in your facility's Article 24 MOU, during the Prime Time period (May 15-September 15 and December 23-January 3) has 3 leave slots per day and outside of that period, 1 leave slot per day. During bidding, all slots were taken. At the conclusion of bidding, you request 10 consecutive days in February. When is the agency required to approve that leave?
This situation is very common, and it is also one where you must read several things together. They are:
Article 24, Section 13
Article 32, Section 2
Your facility Article 32/34 MOU for the Basic Watch Schedule (BWS)
Article 24, Section 13 says a couple of very important things. First, it says that your leave SHALL be approved/disapproved based on staffing and workload, and the approval/denial cannot be conditional. The section points the local leaders toward Article 32, Section 2 when it uses staffing and workload as the threshold to approval/denial cannot be conditional.
Article 32, Section 2 says, "For the purposes of this Article, staffing guidelines are defined as the number of employees to meet the forecasted workload requirements for the core and ancillary shifts." Contained within the Article 32/34 MOU is a hard number for staffing. For the purposes of this discussion, let's assume the staffing on the day and night shifts is 5 employees each, for a total of 10.
If there are 11 employees scheduled to work the calendar day, the first employee in the order of request shall be approved because the forecast workload, as defined by Article 32, Section 2, has been met.
The last question is when does the agency have to approve or deny the request? Article 24, Section 13 requires that the NPTL be approved/denied as soon as practicable after the request is made AND is NOT subject to conditional circumstances. What does that mean?
It means that the Union can't claim another employee will be certified or will return to the BWS to meet the staffing need nor can the Agency claim that they need to wait until the date is closer to make sure a resource isn't lost from the BWS. Simply said, when the request is made, count the employees who will be scheduled for the shift. If that total is higher than the Shift Staffing Guideline number in the Article 32/34 MOU, approve the leave. If it is equal to or less, deny the leave.
Remember, these rules for how your leave is processed and approved or denied are agreed to by both parties. Operational Supervisors, Operational Managers, and Air Traffic Managers do not have the latitude to deviate from the contractual language because they are uncomfortable or don't agree with how leave is processed.
---
Upcoming Shutdown Information
From Nick Monahan, NATCA New England Alternate Legislative Chair, BED
On Friday, November 17, the current Continuing Resolution (CR) expires and there will be no more funds to run the government. Without another extension to the CR, or an agreement on a budget for fiscal year 2024, which is very unlikely, we are looking at another government shutdown. Hopefully, cooler heads will prevail and there will be another extension that will get us past the holidays, but with the current political climate, it is difficult to predict what any of that looks like. "Fortunately", the House of Representatives has finally elected a Speaker of the House. After ousting Congressman McCarthy, and leaving the speaker seat vacant for more than 3 weeks, Mike Johnson of Louisiana was elected as the 56th speaker with all 220 Republican votes. We don't know how he'll lead, but hopefully keeping the government operating without any lapses in funding will be the top priority.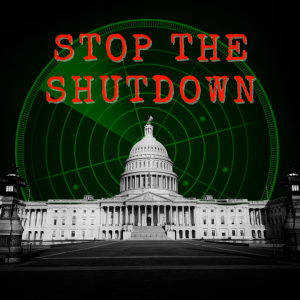 So how does this impact the workforce, and what can we do while we wait? Unfortunately, we have seen shutdowns before, and even though this is a difficult reality, it is where we are, and we have to deal with it. Working with members of Congress (MoC) is something that NATCA is great at, and this will continue before, during, and after any shutdown. One of the key resources we can look to is the relationships that have been built with our grassroots legislative activists. These relationships have been developed through years of work, by countless people, and they are vital to NATCA's success. We count on being able to communicate with members of Congress on many issues affecting controllers. At the same time, Members of Congress need to be able to count on us when they need our help, whether that be campaigning, going to events, or supporting them and their campaign through our PAC. However that is, we need to show up for them if we are asking them to show up for us. We can't have an impact in every race or campaign, but when there is an opportunity we have to take advantage. Thank you for all you do, and let us know if you have any questions.
---
New England Members Attend LEAP Training
Twice a year, each region sends 2 of its Reps or involved members to NATCA's Leadership Experience Acceleration Project (LEAP). LEAP represents a commitment to enhancing our members' skills and investing in our Union's progress into the future. LEAP molds leaders who will spearhead our Union's forward momentum. Last month, Jim Basford (A90) and Kevin Curtiss (ZBW) attended the training. Read their experiences below.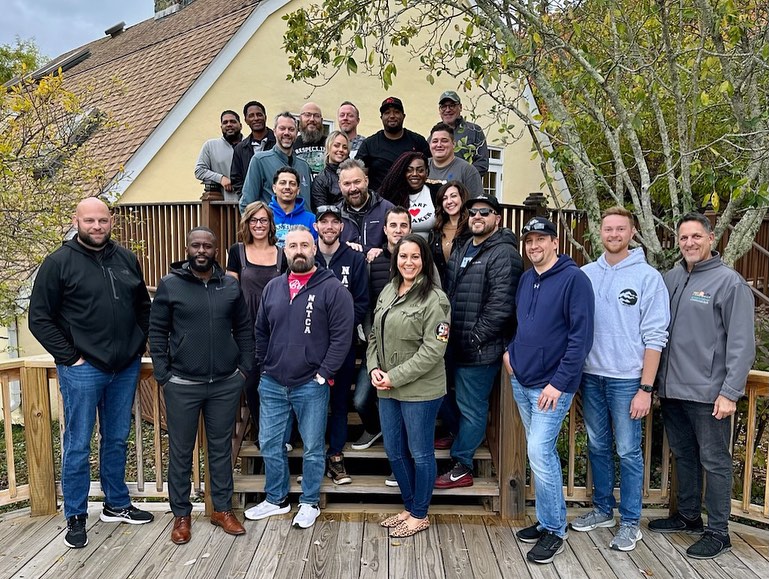 ---
Recently, I had the opportunity to attend NATCA's LEAP class. This class was very different from the many other NATCA Academy classes I have taken over the years. Rather than giving a nuts and bolts class with regard to contract rules, agency regulations, or legislative strategies it focused on self-reflection and growth with regards to leadership. Having been in the agency for over twenty years now I have noticed a shift lately. Perhaps it is a function of short staffing or a generational change. Maybe it is the longevity of the current contract, the constant threat of another shutdown, or the remnant effects of the pandemic. But the two things I see growing are anger and apathy. Anger is okay; the only difference between sadness and anger is whether you think you can change the outcome. If you are angry, you probably have ideas of how to make things better, and we need that. Apathy scares me. Apathy is a form of repressed anger where people genuinely no longer care about an issue as a coping mechanism. Someone who is apathetic about their working conditions perhaps had a great idea to make things better and felt unheard by both the FAA and NATCA. I understand not being heard by the FAA, but we need to tap into our members as a resource.
If you are reading this reflect a bit. What is something we need to do better and how do we do it?
–Jim Basford, A90
---
Hi there NATCA New England. I was recently given the opportunity to attend LEAP training. This was an interesting and challenging experience. Many Reps in NATCA have a good deal of conviction and it can take putting yourself in an environment to be questioned in order to expand your perspective and grow. LEAP did that. I believe after attending that it will help me serve members of NATCA better moving forward.
–Kevin Curtiss, ZBW
---
Announcements and Information
New England is hosting a Solidarity Event TONIGHT, November 1 at 6:30pm at Ri Ra Restaurant in Portland, ME! NATCA President Rich Santa and Executive Vice President Andrew LeBovidge will be our special guests and will help us celebrate the only 100% NATCA and 100% PAC facility in the NAS.
Food and beverages will be served and you'll have a chance to meet your NATCA President and EVP and ask them any questions you may have. All NATCA New England members and their families are welcome to attend!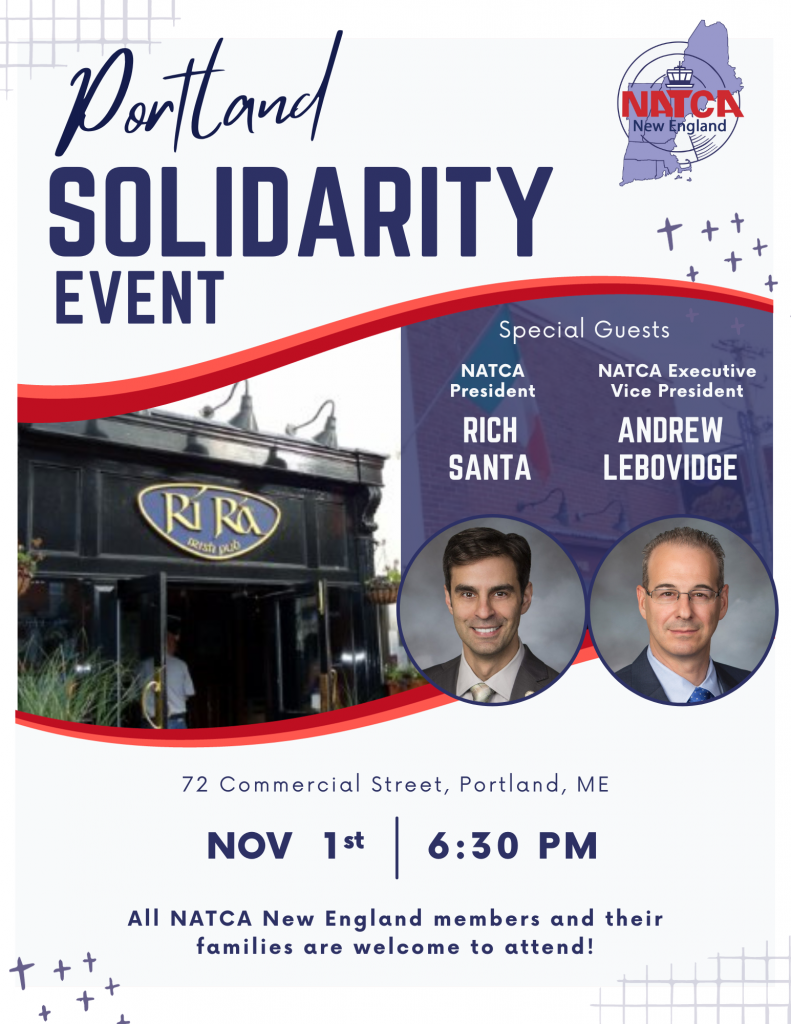 ---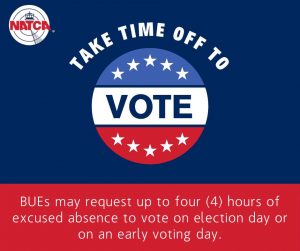 On March 24, 2022, the Office of Personnel Management (OPM) issued guidance and direction to federal agencies to implement Executive Order No. 14019 "Promoting Access to Voting," with the intent of expanding the federal government's policy of granting employees time off to participate in the democratic process. On June 22, 2022, NATCA and the Federal Aviation Administration (FAA) signed a memorandum of understanding (MOU) regarding the implementation of Executive Order No. 14019. Under the MOU, bargaining unit employees (BUEs) may request up to four (4) hours of excused absence to vote on election day or on an early voting day. BUEs may request excused absence for:
Federal general elections; Primaries and caucuses; State, local, municipal, tribal, and territorial level elections; Special congressional elections that are not held on the date of a federal general election; Serving as a non-partisan poll worker (including training); and Participating in non-partisan observer activities at the federal, state, local (i.e., county, and municipal), tribal, and territorial level (including training).
BUEs may use excused absence for travel time to and from their polling location but may not use excused absence during a non-workday or during overtime work hours. The FAA will grant requests for excused absence subject to staffing and workload and will make necessary operational adjustments to accommodate a BUE's request. BUEs may use excused absence for the purposes outlined in the MOU multiple times per year but are limited to four (4) hours per election event.
Read the MOU on the NATCA website by clicking here.
---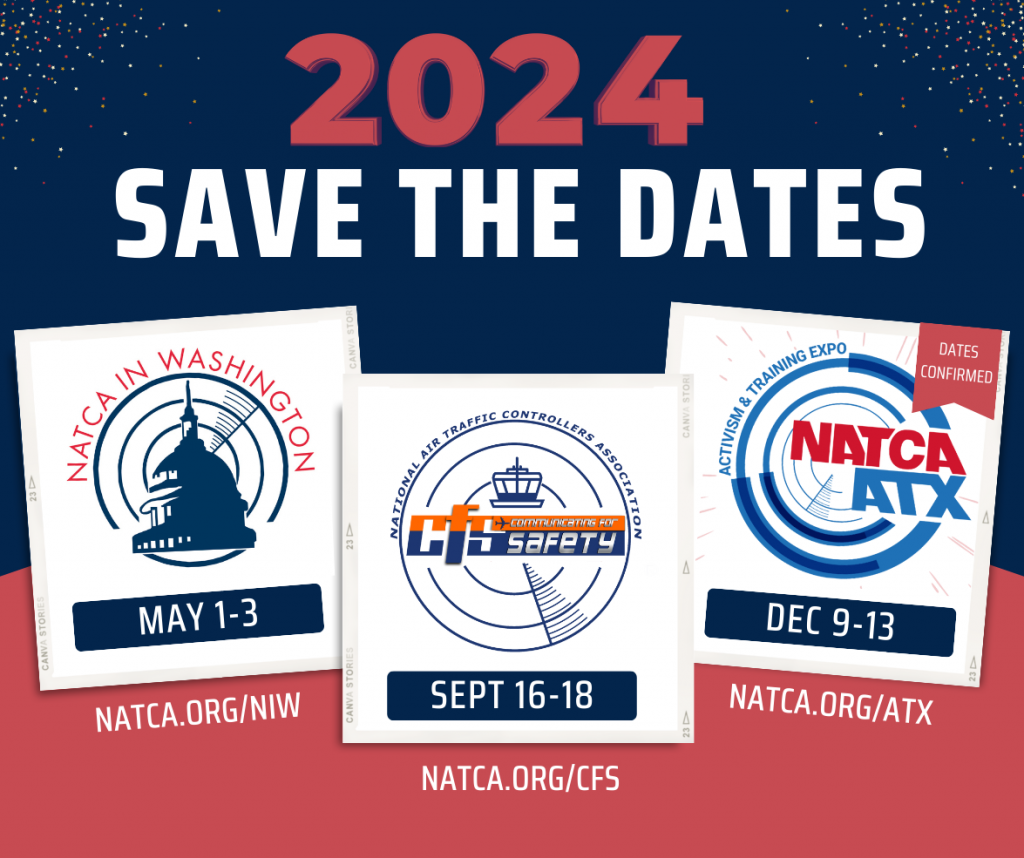 ---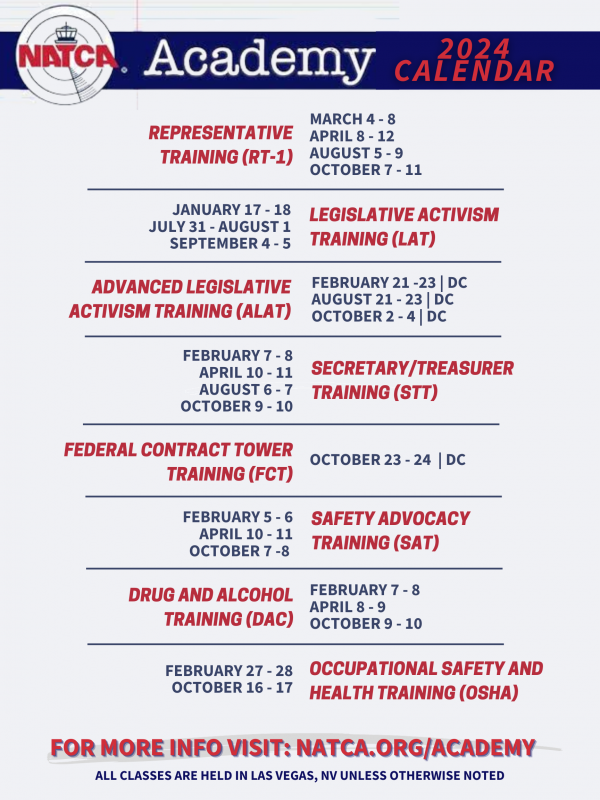 ---