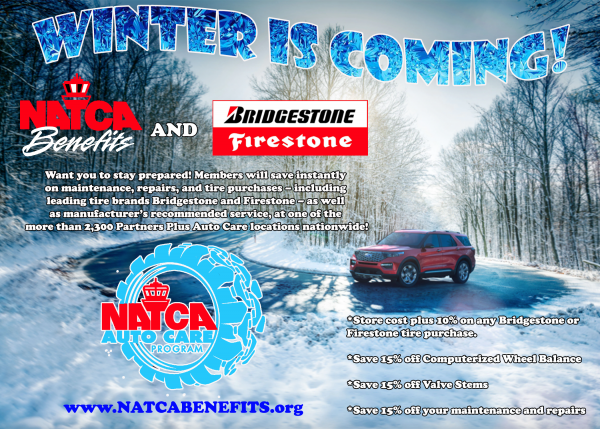 Save on Auto Care with NATCA Benefits
Conveniently earn your dues back with NATCA benefits! No one enjoys paying for new tires, but the NATCA Benefits Committee has partnered with Bridgestone/Firestone to ensure it's not a big hit to your wallet. Get 10% off tires and much more.
Visit www.NATCABENEFITS.org and find the Bridgestone/Firestone logo under the "Home/Auto" tab. Ensure you are signed in and utilize the link and code provided to print out your coupon.