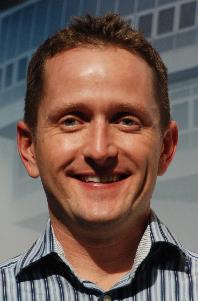 Eastern Region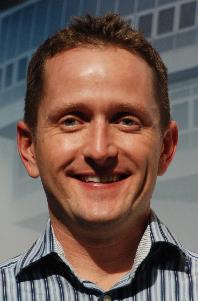 Matt Reed, Potomac TRACON
---
As the region that covers the nation's capital and some major international airports, the Potomac Terminal Radar Approach Control facility (PCT) handles a large number of international flights. Sometimes, the pilots of these flights can be difficult to understand, or they use different terminology.
On July 8, 2011, a series of problems occurred. But PCT controller Matt Reed was able to deftly handle the challenges and help an Airbus A330 commercial jet land without incident.
The Turkish Airlines flight was scheduled to land at Dulles International Airport, but was holding in New York Center airspace due to convective weather impacting airport arrivals. The pilot, who had a thick accent, radioed into the TRACON that the plane was "fuel critical," non-standard terminology that is open to interpretation.
The Airbus pilot said he had a maximum of "10 minutes" of fuel remaining; it is still unknown whether he meant 10 minutes total or 10 minutes until reserves kicked in. Either way, the situation required immediate action to ensure the safety of the passengers. Reed recognized that the proposed re-route would not get the aircraft anywhere close to IAD in 10 minutes.
Adding to Reed's concerns, the pilot was adamant that he would still land at Dulles. However, Reed treated the case like a fuel emergency and ordered the pilot to land immediately at Baltimore-Washington Thurgood Marshall International Airport (BWI). Against the pilot's wishes, Reed and the TRACON declared an emergency for the aircraft and diverted it to land at BWI – 12 minutes after the fuel conversation.
Matt Sullivan, the NATCA facility representative at PCT, said Reed's aggressive action may have saved the lives of the passengers and potentially others on the ground.
"Matt did an excellent job, with no caveats," Sullivan said. "When you factor in that the pilot was hard to understand, using terminology that is not standard, it makes his quick action all that much more special."
Sullivan added that Reed is not just a great air traffic controller, but he is also devoted to protecting this country, and working on behalf of his union.
After this flight assist, Reed went off to boot camp for the Virginia Air National Guard. When he returned, he began to serve as the NATCA representative for the Chesapeake region of the facility.
Sullivan said Reed is a perfect representative of all the hardworking controllers at Potomac TRACON, who safely guide tens of thousands of flights near some of the most sensitive and important landmarks in the United States.
"We deal with the President, with dignitaries, lots of international flights, you name it," Sullivan said of PCT. "So it's exciting to have a winner here, and it's great that it can be someone like Matt."
---
A transcript of this recording can be found here.
Listen to the highlights of this event: