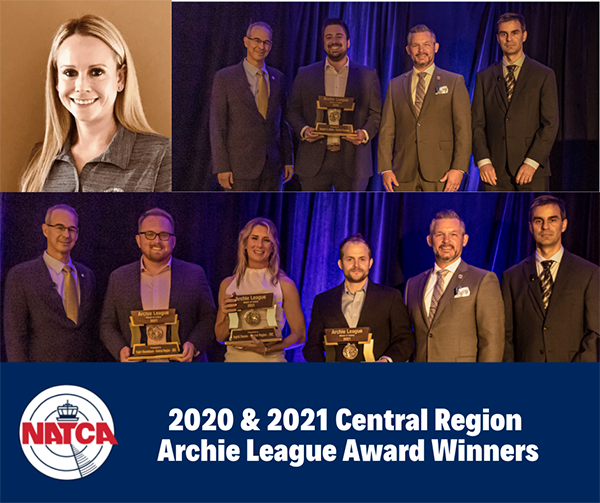 2020/2021 Archie League Awards Recap: Central Region2020/2021 Archie League Awards Recap: Central Region
Seven NATCA members from the Central Region were honored at the recent Archie League Medal of Safety presentation for the 2020 and 2021 awards on Friday, June 17, in New Orleans. Central Regional Vice President Aaron Merrick presented awards for three different events in the Central Region in which our members' professionalism and quick action saved lives: Kansas City Center (ZKC) member Sarah Owens for a 2020 save; Wichita ATCT (ICT) members Dean Hittner, Hunter Rubin, and James Smart for a 2020 save; and ZKC members Ingrid Owens, Brett Rolofson, and Taylor Rosenbaum for a 2021 save.
Read the stories, listen to the transmissions and podcasts about the saves, and watch the award presentations here: https://www.natca.org/community/awards/archie-league-medal-of-safety-award-winners-by-region/.