Benefits
Please note: While all of our benefits are available to every active and retired NATCA member, not all benefits are available to our corporate and associate members. If you have a question about our benefits and your eligibility for them, please email our Benefits Committee at benefits@natca.net.
Entertainment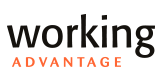 Working Advantage has partnered with NATCA to give its members the best life has to offer. Find exclusive deals on:
Theme Parks
Attractions and Shows
Hotels, Flights and Rental Cars
Concerts
Sports and Live Events
Movie Tickets
Electronics
and much more.
Members must sign in to view discount code
If you have any questions about these benefits contact the NBC at benefits@natca.net