Please note: While all of our benefits are available to every active and retired NATCA member, not all benefits are available to our corporate and associate members. If you have a question about our benefits and your eligibility for them, please email our Benefits Committee at benefits@natca.net.
Financial/Retirement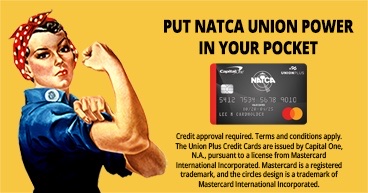 Union Plus Credit Card Program
Choose a card that is designed for union members and show your support for the labor movement. Call 1-800-522-4000 or learn more.