Please note: While all of our benefits are available to every active and retired NATCA member, not all benefits are available to our corporate and associate members. If you have a question about our benefits and your eligibility for them, please email our Benefits Committee at benefits@natca.net.
Home and Auto
BonusDrive
New NATCA Member Benefit: BonusDrive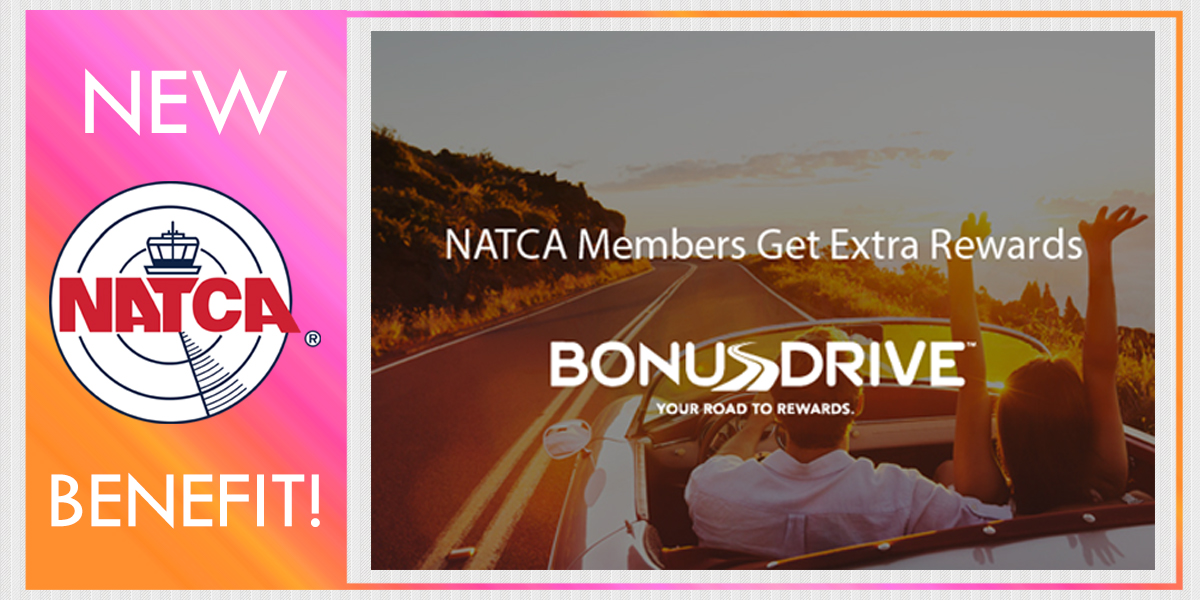 Announcing a new NATCA benefit: As a NATCA member, you are automatically eligible for a rebate from BonusDrive when purchasing or leasing a new Chrysler, Dodge, Jeep, Ram, Fiat, or Hyundai eligible vehicle.
Here's how it works:
** The BonusDrive offer is in addition to any offer or discounts from the manufacturer and dealer.
For members affected by Hurricane Harvey, Hyundai and Fiat Chrysler Automobiles are offering additional incentives on vehicles at the dealership; the BonusDrive rebate is on top of all incentives and discounts.
Visit www.bonusdrive.com or call 888-98- BONUS (26687) for details, and mention that you are a member of the National Air Traffic Controllers Association.